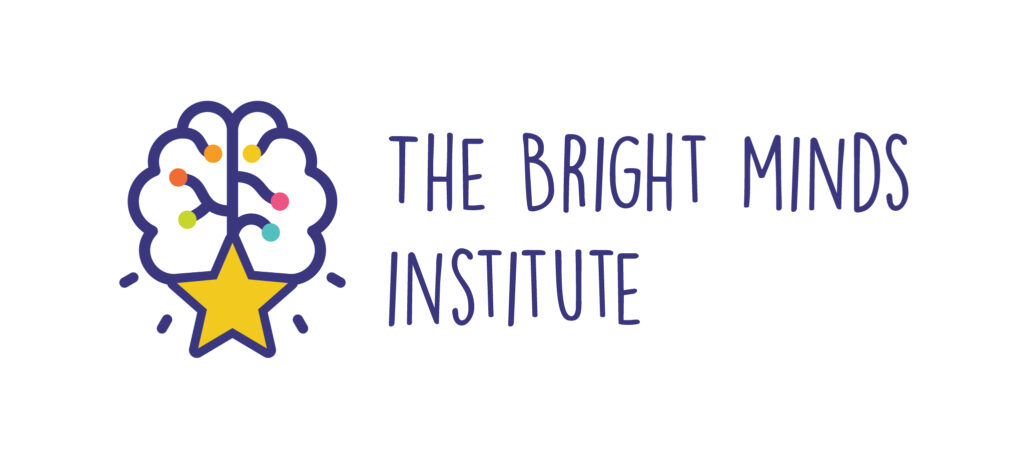 Greetings from The Bright Minds Institute!
We are wishing our Bright Minds Family a happy, prosperous & BRIGHT 2023!
We are delighted to begin our Winter Term for 2023 in just a few days time. It is an 11-week term that runs from Monday January 9 – Sunday March 26. Classes are held in the Community Room at Eggs & Soldiers which is conveniently located in Times Square Centre on Sheikh Zayed Road.
How to book in for the term:
Click on "Book Today"
Choose your class, location and teacher from the drop-down boxes. If you have twins or are booking for a friend don't forget to select "bringing a friend".
Select your first class on the calendar and choose "Repeat this appointment"
Select Weekly and click the "+" to enter how many weeks you'd like to repeat the booking. This term ends Sunday March 26.
Fill in your details and go over the cancelation policy
Enter your card details & discount code "BrightPackage" or "BrightTwins" if you have twins.
Confirm your booking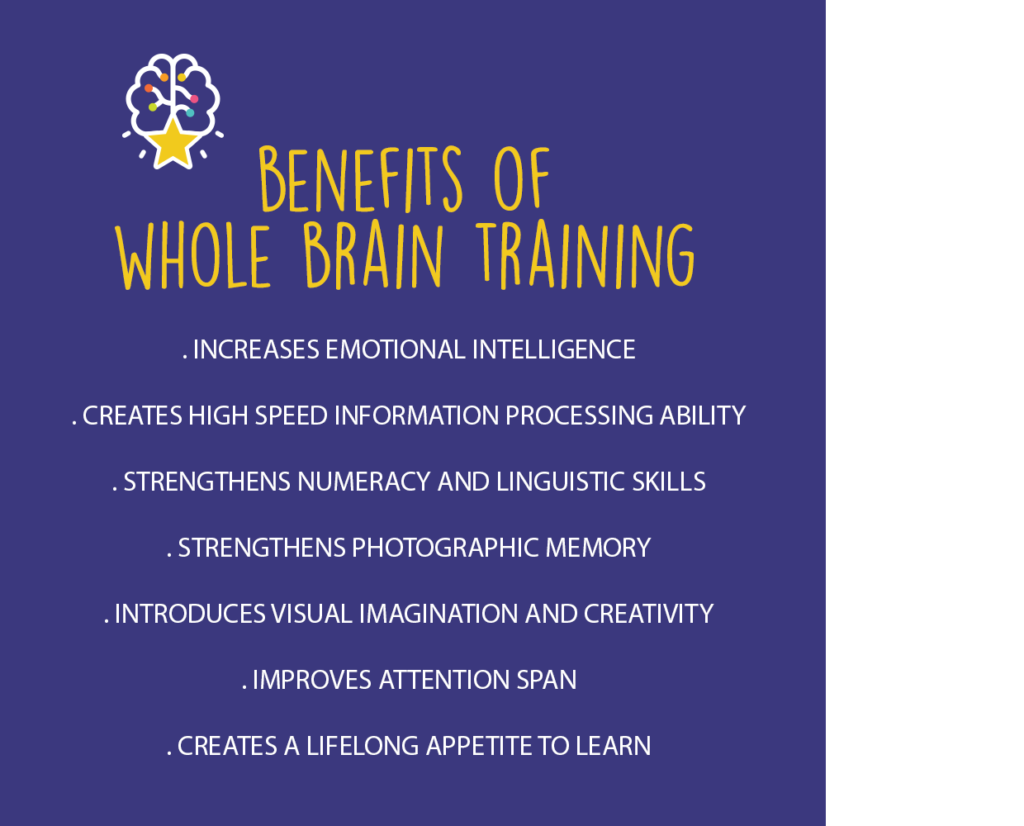 Congratulations to our first Bright Star of the Month this year, Hamda!
Hamda is one of the most confident, funny and intuitive 1 year olds we have ever had the pleasure of teaching! She has been attending Bright Minds classes for over a year and to say that she is thriving is an understatement. Her speech is very strong and her ability to focus for long periods of time is very impressive. Hamda's openess and kindness towards her fellow class mates is heart warming. Well done Hamda!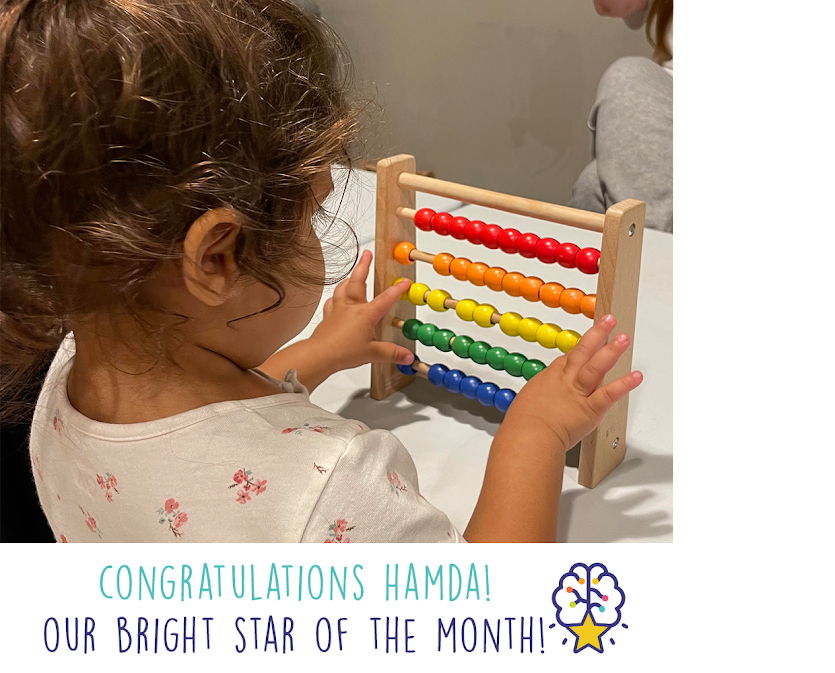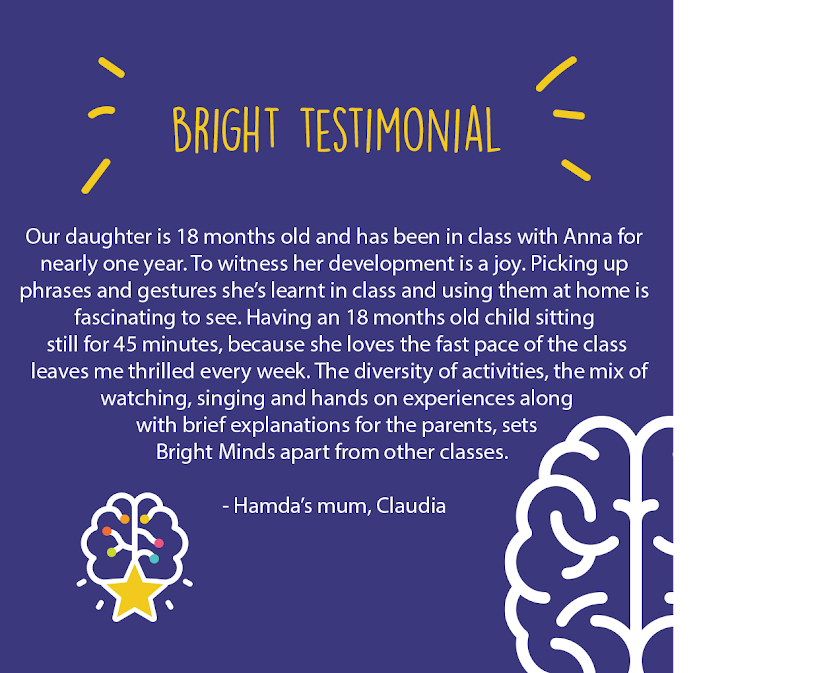 We are so excited to welcome Miss Aimee to our team this year! Aimee has a positive attitude and contagious smile that make her the perfect warm and BRIGHT addition to the Bright Minds Family! She will be available for afternoon private home sessions and will also be teaching the Sunday morning classes at Eggs & Soldiers.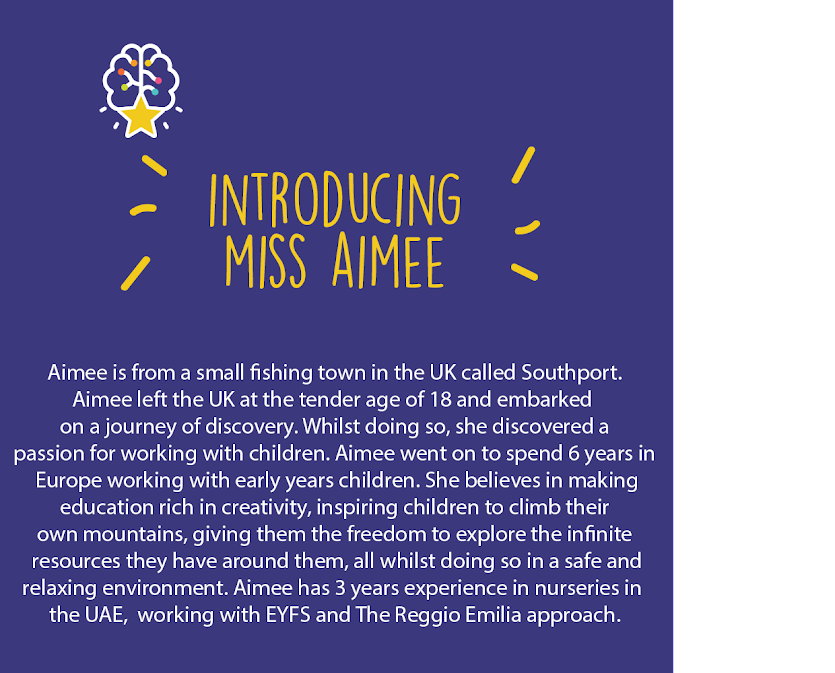 We are sure 2023 will be our best year yet and we are thrilled that you will be part of it!
Warmly & BRIGHTLY xx
The Bright Minds Team 🥰