Greetings from The Bright Minds Institute!

Spring is in full swing and we have the schedule to keep you busy all season long!

Join us at Eggs & Soldiers for our Spring Term group classes starting Monday April 10 and running until Sunday July 2. Group classes are by age group with a maximum of 6 children in each class. Don't forget, we now have weekend classes!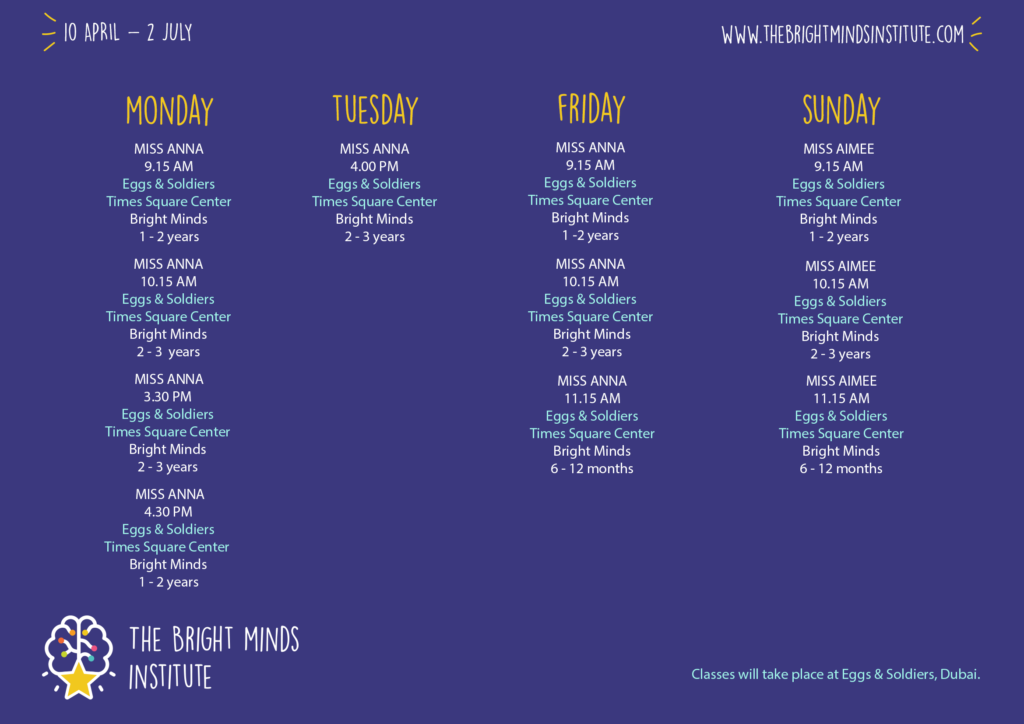 Next, we would like to announce our Bright Star of the Month – Chloe!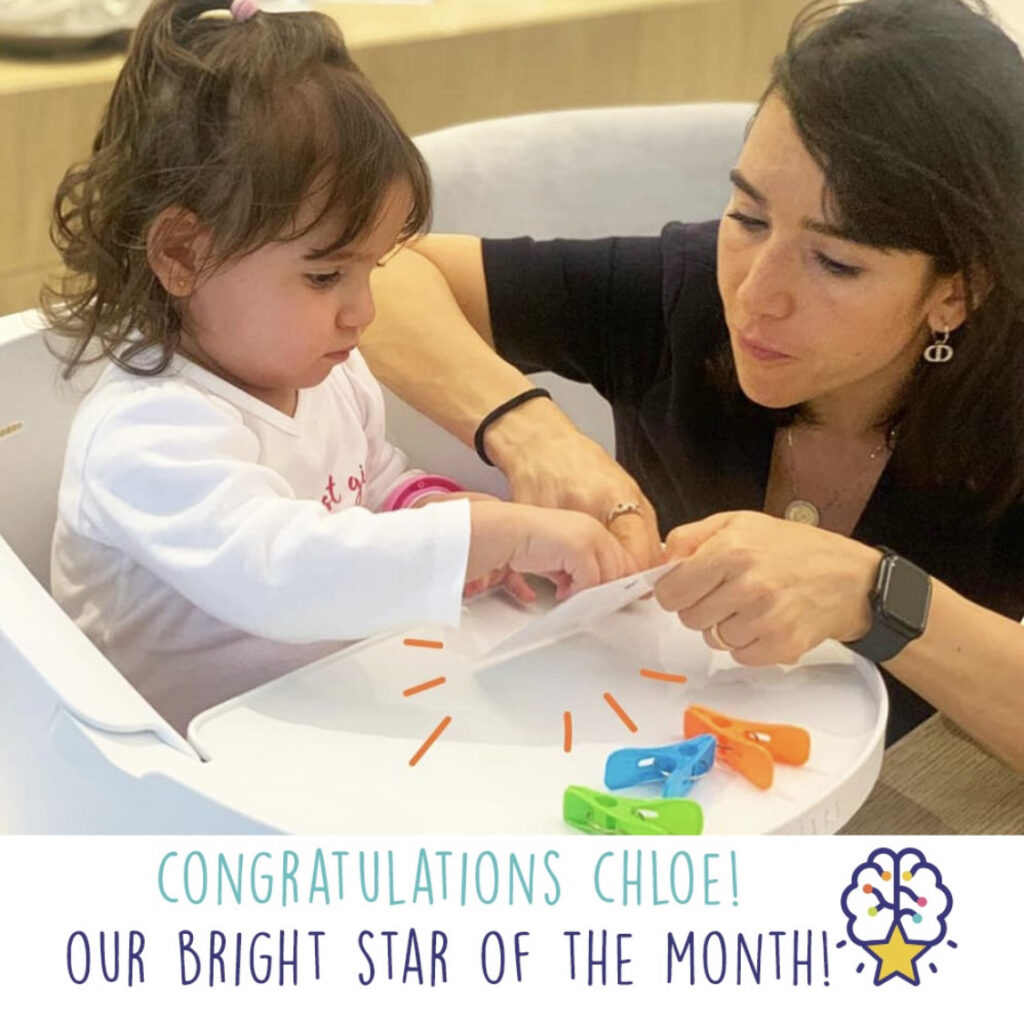 Chloe is a charming one and a half year old who takes her brain training very seriously! She is virtually in-distract-able for the duration of our 45-minute sessions. We especially love watching her signature pigtails bounce with every "shake-shake-shake", her excellent instincts due to her choosing skills, and hearing her giggle during eye-tracking & photo-eye play. Congratulations Chloe, thank you for allowing us to be part of your educational journey!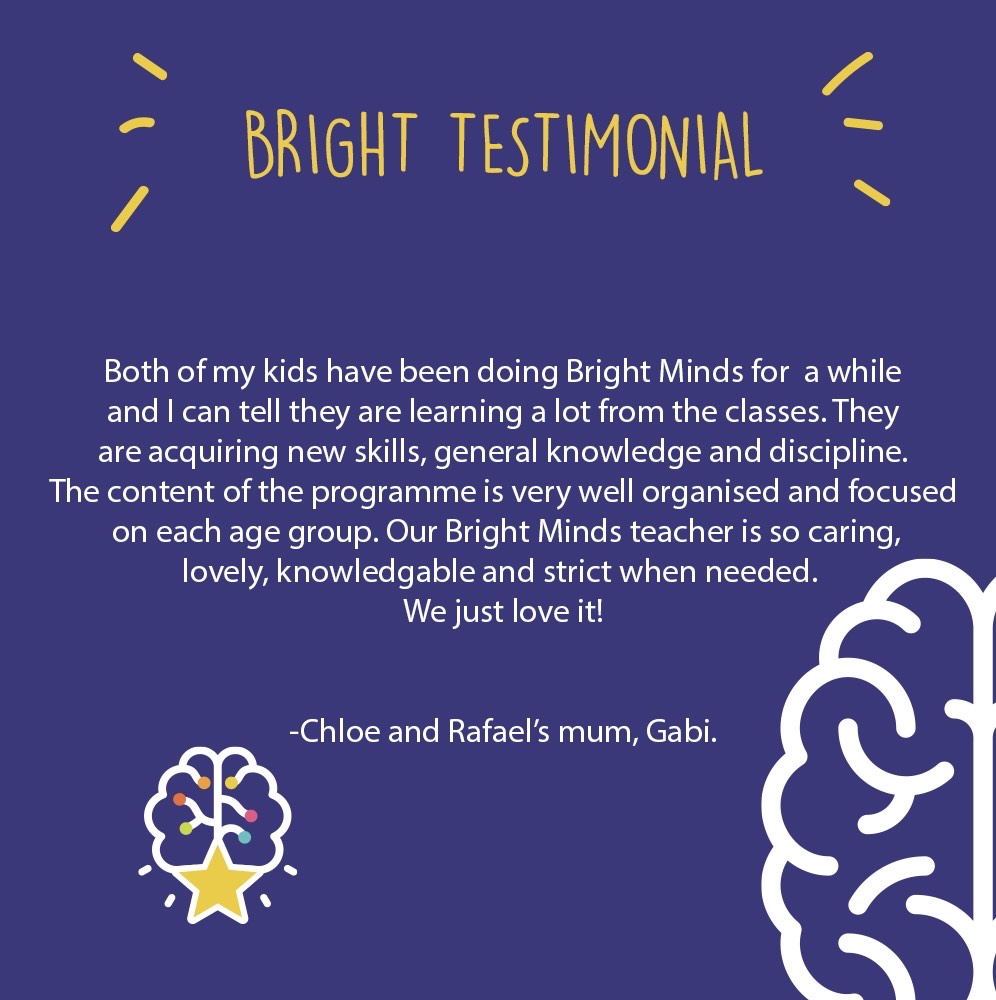 Are you unsure what to expect from a Whole Brain Training Class? We would love to have you join us for an Open Class on Sunday April 16th at 9.30am to get a better idea of exactly what The Bright Minds Institute is all about! Spaces are limited & can be reserved on our website under events.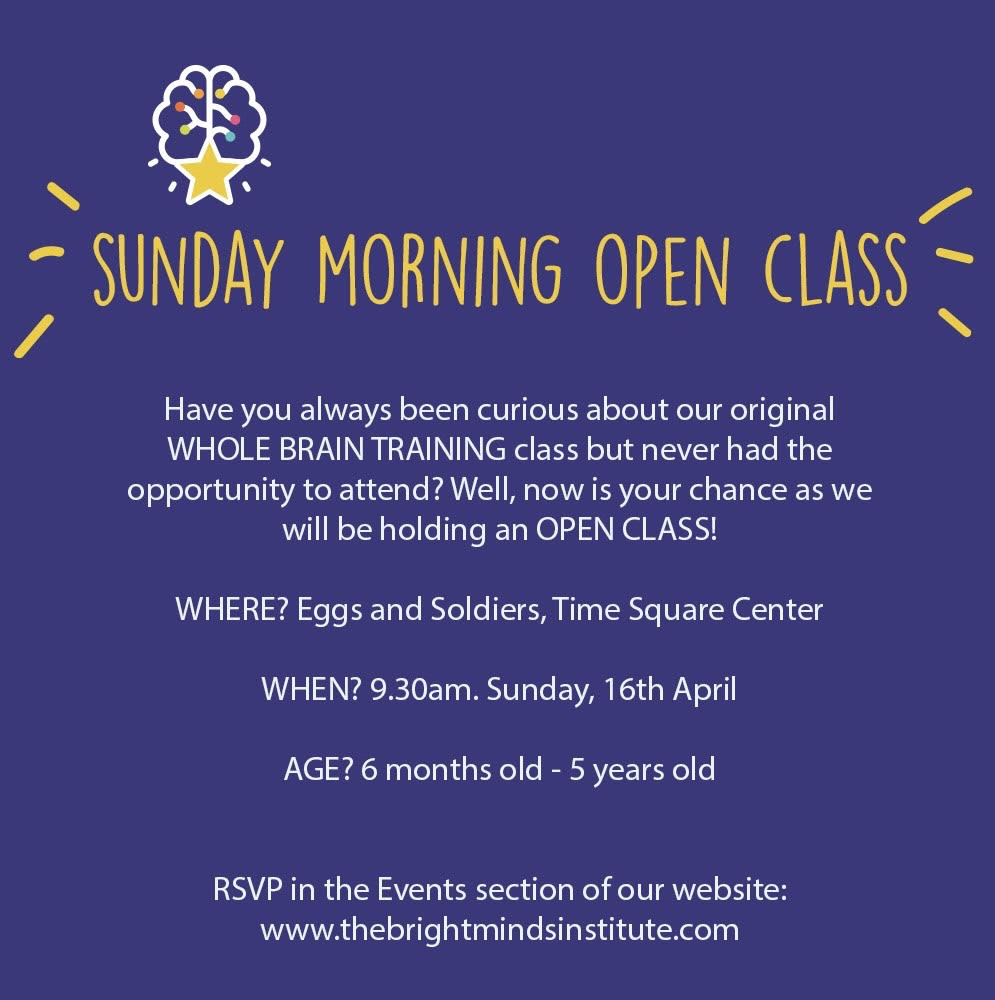 This month's special event is an Easter Cooking Workshop!
Our Bright Chefs learn about ingredients, flavor combinations & textures, different ways to mix & blend as well as measurements which are fundamentals of math. Oh, and it's fun!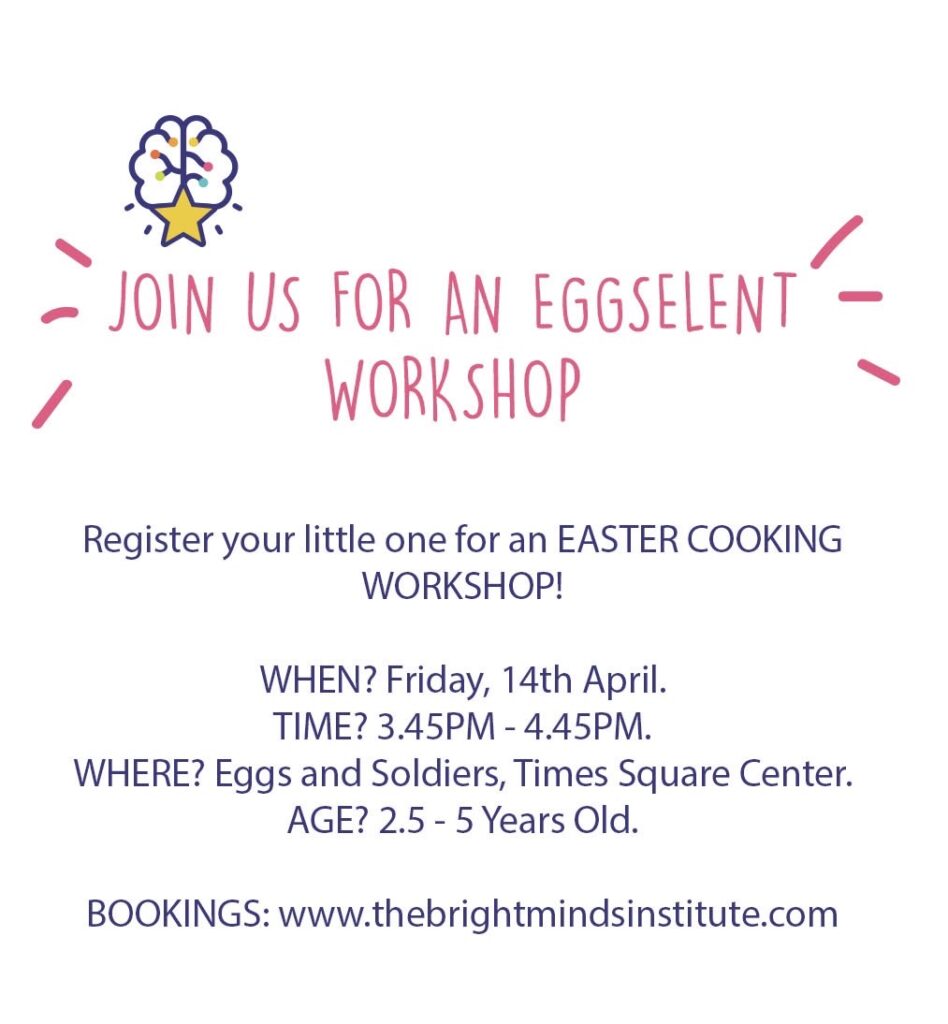 We are halfway through our Spring Camp! Our Award-Winning Program is limited to 10 children & is a fabulous way to keep your little ones engaged, active & learning throughout school breaks! Look out for the announcement of our Summer Camp in the coming months.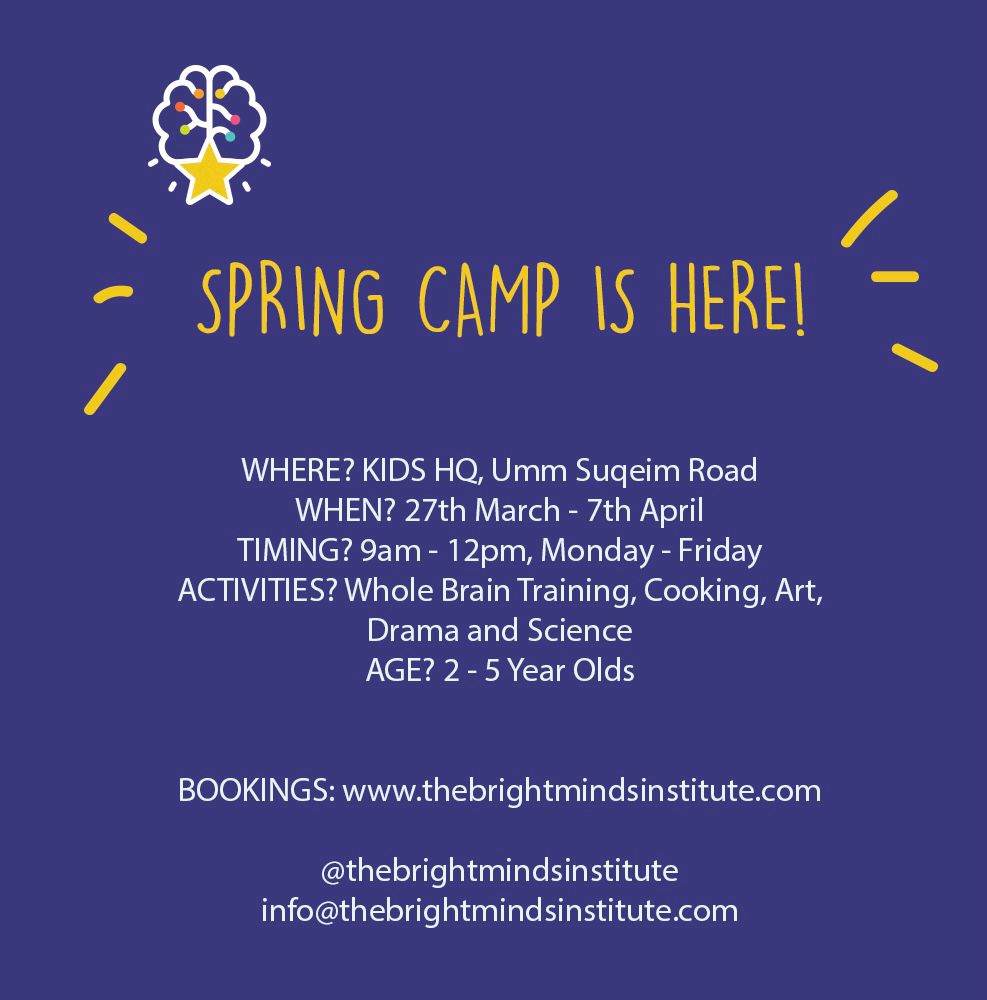 We wish you a very BRIGHT month ahead full of Spring Blessings!
Warmly & BRIGHTLY xx
The Bright Minds Team 🥰